Insurance for a Japanese Imported People Mover in Australia is not always easily obtainable as many mainstream Insurers cannot cover vehicles that were not sold new in Australia. At MB Insurance we can assist with insurance for your Japanese Imported People Mover, or any vehicle imported from overseas.
Currently the majority of vehicles being imported into Australia from Japan are the SUV or passenger van style vehicles. This gives Australian's the opportunity to purchase a number of luxury vans that were never available new in the Australian market. Many models contain luxury features normally associated with top of the line prestige cars, and can make family transportation a truly special experience.
The first large scale vehicle of this type imported from Japan was the Toyota Surf. Looking very similar to a 4Runner, the Surf proved to be very popular in Australia. The Toyota Surf offers genuine offroad capability and the option of an automatic transmission. Many Surf's were imported into Australia in the 1990's. Diesel and petrol models were available, and whilst as standard only available as a five seater, many have been converted to add two extra seats in the rear.
The Toyota HiAce Super Custom also proved to be quite a hit. Based on the HiAce van, the Super Custom was a luxurious people mover, with some variants including curtains, a refridgerator and velour trim. With eight seats and many featuring a powerful Turbo Diesel engine, the HiAce Super Custom is a proven performer. Some were available in 4WD to provide superior traction and an increased ride height.
The Mitsubishi Delica has been imported to Australia in numerous variants for over a decade. The Delica is a people mover that is also available as a 4WD. The Delica has progressed markedly since the 1990's, with the current model sporting very attractive styling and a comprehensive list of standard features. Models including the Spacegear and Exceed were available, with comfortable captain chair seating ensuring all members of the family experience a comfortable ride.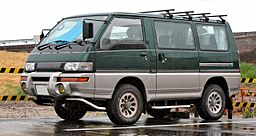 The Toyota Estima is based on the Tarago, with slight changes to the bodywork and suspension. Available in Diesel and Petrol engines, the Estima has been imported to Australia from the 1990's to the current day. Boasting 8 comfortable seats in 3 rows, the Estima has been a strong seller to Australian families. With proven Toyota reliability, the Estima has sold well alongside its Tarago cousin.
Nissan's entry into the range of imported people movers is the Elgrand. The Elgrand is available in a variety of specifications including Highway Star, Rider X and XL guises. Top of the line models feature twin sunroof's, leather seats, 360 degree camera and GPS navigation. The Elgrand is available with either 3.5 litre V6 Petrol or 3.0 litre 4 cylinder Turbo Diesel engines.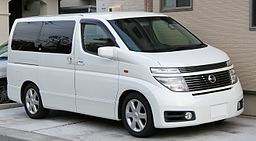 In recent times an even more luxurious imported people mover has been available, the Toyota Alphard. The Alphard, and its Vellfire cousin, are striking looking people movers with high end appointments. Available with either 4 or 6 cylinder engines, the Alphard and Vellfire are the top of the line when it comes to Japanese Imported passenger vans.
Many of the above vans have been modified for wheelchair access, greatly broadening their popularity in Australia. If you own a Japanese imported people mover we would love to help you with your insurance requirements.
LIKE A QUOTE FOR YOUR JAPANESE IMPORTED PEOPLE MOVER?
Contact your local insurance broker or complete our application form here.